PREORDER FOR EMA FROM SEPTEMBER THE 18TH TO OCTOBER THE 9TH
Hello~! 
I have two good news: the first one is that Ema Delicate Girl and The Autumn Girl 1 & 2 are getting a special discount for this Autumn and only until the 9th of October. 
Second good news: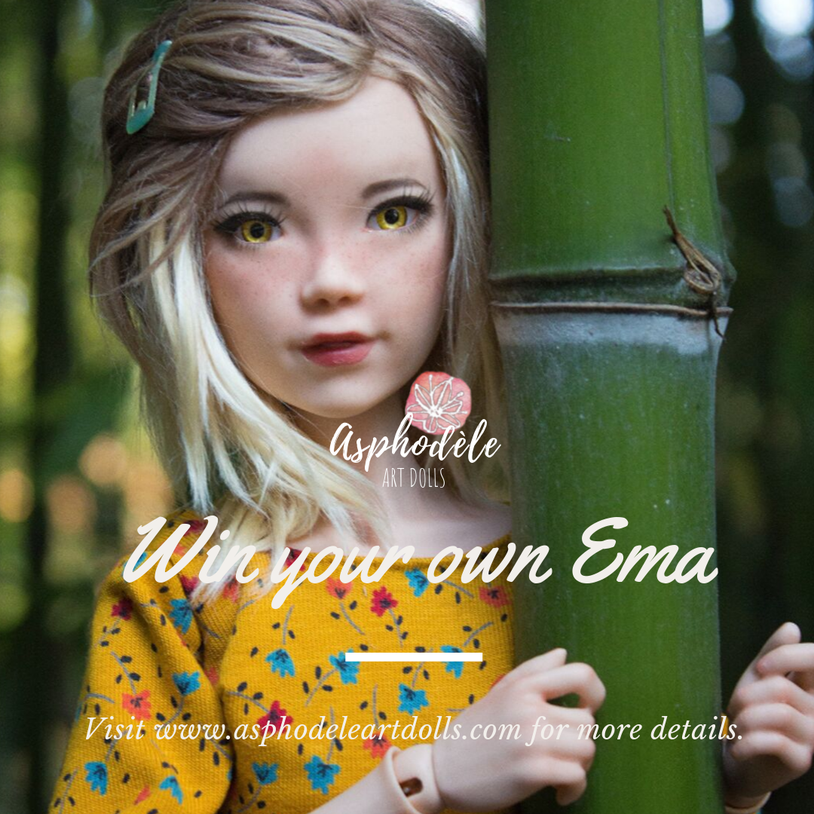 Once Ema will have been ordered 11 times, I will be able to offer a refund* for one of the Ema that will have been adopted! 
I'm thinking of discontinuing the model of Ema. In the end, there will only be 15 copies in the world. If you want one, it's now or never!
One chance out of 15, do you realize? For once, it's not a giveaway with very few chances! If you've never won anything at these types of contests, it might be your chance! But for this, Ema has to be ordered 11 times, no more, no less. I remind you that pre-orders are ending on the 9th of October and that layaways are available.
To have a chance to win your Ema today, here is what you need to do:
- If not already done, you need to be subscribed to the newsletter "The Ray of Sunshine", the form is available at the bottom of the page on the website asphodeleartdolls.com (link in the bio)
-Share, as much as possible, the news around you and on your favorite social networks to reach those 11 orders (the photo and this text explain the terms of the refund).
-And of course, order the Ema of your choice before the 9th of October. The offer is available for Ema Delicate Girl and Ema Autumn Girl #1 and #2.
-If you have already adopted an Ema and meet the conditions above, you are also eligible for this offer. Don't pass up this chance! 
-The draw that will determine the name of the lucky winner will be on the 10th of October.
* Refund is limited to 430€
Ema preorders are open on my shop!
She is available in blank (Soft Light or Light Tan Skin both assembled and sanded). She will come with a carry bag, a certificate of authenticity and eyes are included (the color of the eyes is random). 
The sale will run for only two weeks from today to  October the 9th... Don't miss it!
Also, please note that 3 limited dolls with artists make up are already in stock (Ema as the Delicate Girl OOAK and Ema as The Autumn Girl #1 & #2) , and you can pay with a 7 or 8 time payment.
Of course, layaways are also available for all customers on preordered dolls, following the rules described in the F.A.Q.
You will fin all the informations and details you need.
See you soon!
      Chloë 
PS: If you want to share this big announcement with friends or family, you can find links below.